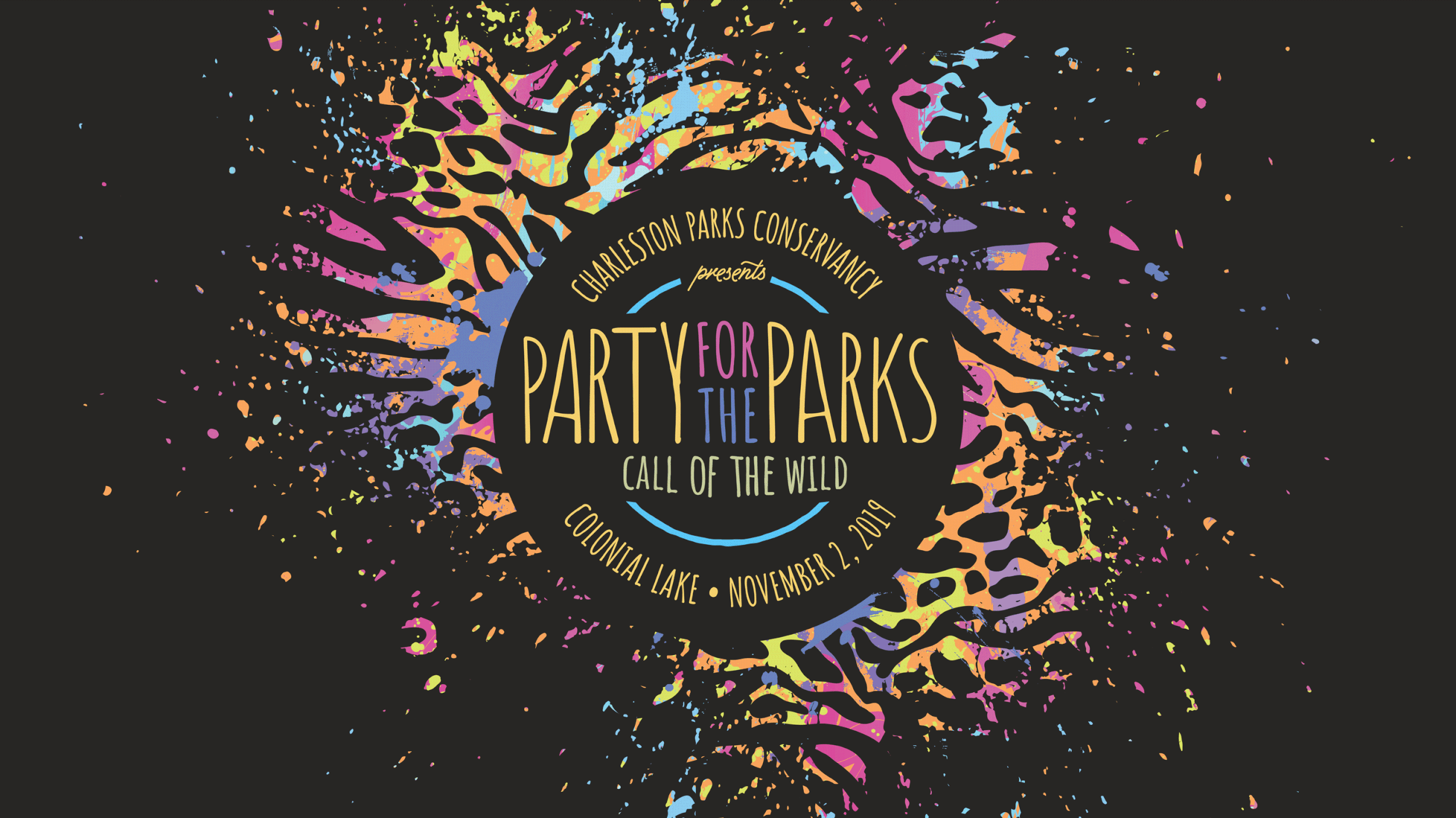 Party for the Parks 2019
Call of the Wild for the Charleston Parks Conservancy 9th annual Party for the Parks! Join us for this savage street party on Saturday, November 2nd from 6-10pm and come make mischief of one kind! Punk rock meets animal instincts as park lovers get decked out in animal prints, neon, mohawks, leather, and studs while enjoying food, drinks and entertainment at Charleston's iconic Colonial Lake.
Let's raise $125,000 for Charleston's parks!
All proceeds from Party for the Parks benefit the work of the Charleston Parks Conservancy in more than 25 Charleston City parks. This work includes park renovations like Colonial Lake, Allan Park, Corrine Jones Playground, McMahon Playground at Hampton Park, Wragg Square, and Medway Community Garden. This work also includes continuous park care and maintenance, park programs like Garden in the Parks and Community Gardening, as well as community events like Teddy Bear Picnic, Movies at Magnolia, and Jazz Brunches at Hampton Park.
party for the parks 2018 recap video
Silver Sponsors
ABC News 4 ∙ Armada Hoffler Properties ∙ Austen & Gowder, LLC ∙ B.V. and Daniel Messervy ∙ Bank of South Carolina ∙ Basic Kitchen ∙ Becky and Mark Joye ∙ Belk Mount Pleasant ∙ BoomTown! ∙ Braxton Crim Art Direction + Design ∙ Brown's Court Bakery ∙ Building Art WORKSHOP ∙ Carolina Landscape Services Inc. ∙ Chanmé Frosé ∙ Charleston Chocolatiers ∙ Cirsea ∙ Drybar Charleston ∙ Evan Smith Law Firm ∙ Frampton Construction ∙ Garden & Gun ∙ Goulette Rotisserie & Grill ∙ Hayden Jennings Properties ∙ Hood Hargett and Associates ∙ Justin Thomas - Realtor|Broker ∙ Kennedy-Herterich Foundation ∙ LeCrueset ∙ Lesemann and Associates, LLC ∙ Leslie Turner ∙ Machen & Keith Meetze ∙ Mimi VanWyck and Ham Morrison ∙ Nature's Calling, Inc. ∙ Oblique Magazine ∙ R Kitchen ∙ The Cassina Group ∙ The SchoolHouse ∙ Theresa and Thomas Evans ∙ Tiller Construction Company ∙ Walker Creative Inc. ∙ Valbridge Property Advisors | Charleston